Underwriting & Auction Opportunities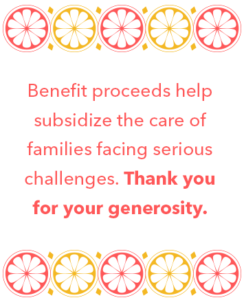 Through your generosity and compassion, FSG is able to maintain our commitment to serve all who live or work in Glencoe who are struggling with anxiety, depression, addiction, bullying, and other emotional and psychological challenges.
We have opportunities for businesses and individuals to demonstrate their compassion to stand with those facing mental health challenges including underwriting, auction donations, and ad book sales. For more information, please email sarah@familyserviceofglencoe.org.
While FSG's clinical work is confidential, your donation is personal and meaningful to friends and neighbors who are courageously seeking support for anxiety, depression, bullying, addiction and other challenges. Your gift has great impact.