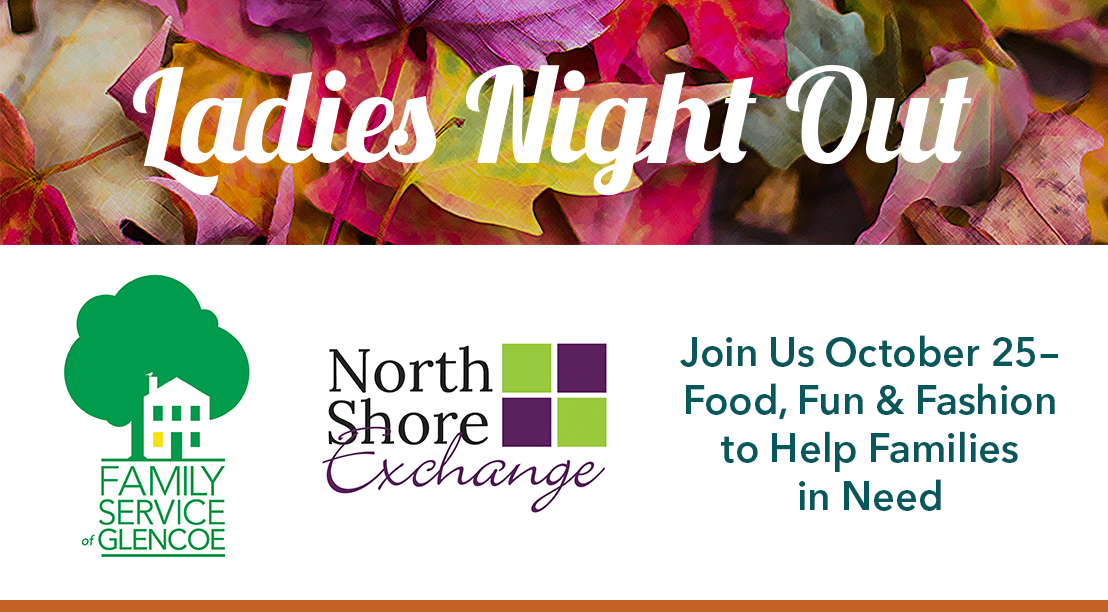 The Board of Family Service of Glencoe (FSG) invites you to our fall Ladies Night Out–an intimate gathering at North Shore Exchange (NSE). Join us at the Glencoe boutique on Wednesday, October 25 from 6:30-8:30pm for friends, fun, and fashion at the hottest shop in town. We are excited to come together for a special evening of friendship and shopping to benefit families in need.
FSG is proud to partner with Glencoe's upscale resale with a heart through volunteering, recruiting volunteers and consigners, and introducing new friends to the shop.  North Shore Exchange is not your typical resale shop. Voted Make It Better's "Best Luxury Consignment Shop" for both 2015 and 2016, NSE features luxury and contemporary women's designer fashions and accessories, as well as stunning furniture and home décor.  Run primarily by 30-plus volunteers, North Shore Exchange is an independent 501(c)(3) nonprofit.  Unlike similar for-profit shops, 100% of their profits go to charity, including Family Service of Glencoe.  So whether you shop, donate or consign with NSE you're making a difference in the lives of children and families in need.
We look forward to seeing you on October 25! Bring a friend!