FSG welcomes three members to its board of directors as well as acknowledges the service of outgoing board members. Our newest board members were elected at the June board meeting: Holly Newcomb, Lara Port, and Sheri Styles. They may serve up to three two-year terms beginning at the start of the new fiscal year on July 1, 2017.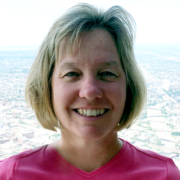 Holly Newcomb attended Susquehanna University where she received a B.S. in Accounting from the School of Business. After graduation Holly pursued a career with Arthur Andersen in the audit group and earned her CPA. In 1997 she went to work for Xerox Corporation in their corporate accounting group where she held several different positions. Prior to moving to Illinois, Holly worked for the Canine Company in Wilton, Connecticut as their accounting manager. She has moved several times and has lived in Maryland, Connecticut, Illinois and Warsaw, Poland. Holly served as PTO Treasurer for the American School in Warsaw and also served on the Board of the American Friends of Warsaw. She currently lives in Glencoe with her husband and two sons. Holly can usually be seen every morning walking her two Labrador retrievers around Glencoe; she also enjoys golf and yoga.
---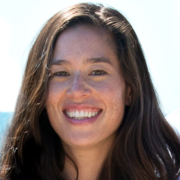 Lara Port has lived in Glencoe for four years with her husband Ben and two children. Lara has a B.A. from Dartmouth College and an M.B.A. from the Darden School of Business at the University of Virginia. Prior to moving to the Chicago area, she worked in New York City in the Investment Banking Division at Goldman, Sachs & Co. Currently, Lara works as an independent contractor for the financial management consulting firm Greenwich Associates. She previously served as the treasurer of the board of Glencoe Junior Kindergarten.
---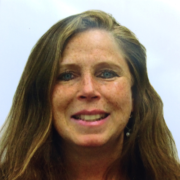 Sheri Styles grew up in Wilmette and graduated from Washington University in St. Louis with BSBA in Marketing and a Computer Science minor. Sheri comes to the board with 20 years of merchandising experience. Her last position held was director of merchandising for Oilily USA before deciding to stay home to raise her family. Sheri has lived in Glencoe for seven years with her husband Mark and three children. Sheri has enjoyed participating in various positions for Glencoe Parent Connection and Glencoe PTO. Last year, she held the post of villager for FSG.
---
 "We are delighted to welcome our newest board members to the FSG family," said William Hansen, MSW, Executive Director. "Their insight, leadership, and compassion will be instrumental to our organization as we continue to impact the community in positive ways."
This year's board will be led by board president Nicole Wineman who held the vice president position previously. "FSG is strengthening families with relevant outreach programs and therapeutic services," said Wineman. "I look forward to working with the board and all of our supporters to ensure that FSG continues to be a significant resource for Glencoe and the northern suburbs." Serving in her fourth year on the board, Lisa Cardonick will begin her new position as vice president. Nicole Hayek returns to the role of treasurer; Wendy Netter Epstein steps into her new role as secretary.
Board members continuing their service include Elaine Duckler, Heather Jagher, Beth Karnes, Karen Mason, Rick Richker, Carrie Rose, and Jennifer Stone.
On June 30, 2017, board terms came to a close for Kimberly DuBord, Erica Freeman, Erika Goldstein, and Amy Maher. FSG extends sincere appreciation for their significant contributions and leadership. Their combined 15 years of service have supported the agency in fundraising, governance, program development, and community awareness. Maher will continue involvement with the agency as a villager.
FSG also welcomes three new villagers including Erica Conlon, Mira Duncan, and Jessica Rappaport. Villagers continuing their service include Paula Alexander, Marisa Bingham, Carrie Feig, Rene Firmin, Melissa Jarmel, Jennifer Mesterharm, Steve Kohn, Steve Santiccioli, and Jamie Straight.
ABOUT FAMILY SERVICE OF GLENCOE: Rooted in Glencoe for more than 100 years, Family Service of Glencoe strengthens our community through highly confidential services that prevent and treat emotional and psychological problems. Services include counseling to individuals and families; community education; crisis intervention; senior housing assistance and more. To receive help or become a supporter of this non-profit organization, please contact us at info@familyserviceofglencoe.org