Family Service of Glencoe (FSG) is proud to announce a new initiative Hand in Hand with Our Seniors. Led by FSG's new senior program intern Cortney Marks and overseen by FSG therapist Chuck Hutchcraft, this initiative aims to gain an in-depth understanding of senior life in Glencoe.
Although we recently conducted an assessment of senior needs, the ethnographic study will enable us to obtain new data through a study of the culture of senior life in Glencoe. Our goal is to learn from older residents in their own environment about attitudes, values, concerns, needs, and interests. The study is completed through participant observation and face-to-face interviewing.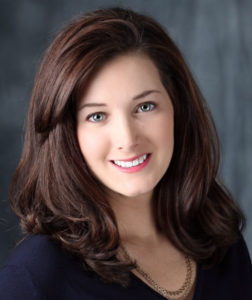 Cortney Marks is a graduate student at Loyola University working to complete a Master's Degree in Social Work. Cortney will conduct 1:1 interviews with seniors in the village beginning in February and continue through summer as needed. One-on-one interviews may take place in your home or at a public space in Glencoe.
The information gleaned from our Glencoe residents will guide FSG in developing programming that will ensure the comfort and safety of all villagers throughout their lifespan. "I look forward to meeting the elders of Glencoe," Cortney commented. "FSG's Hand in Hand with Our Seniors initiative will lay the foundation for programs that not only keep our older residents vital but keep the village vital for generations to come."
Through in-depth study, we hope to create and maintain programs that enrich the lives of our Glencoe seniors and all who have the privilege of interacting with them. If you are interested in participating, please call the FSG office at 847-835-5111 or e-mail info@familyserviceofglencoe.org.