Upcoming Events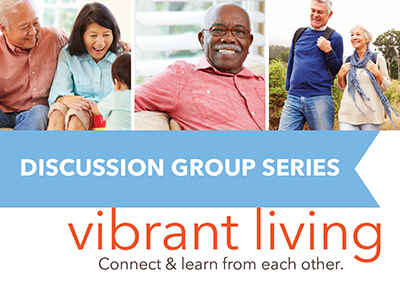 Senior Discussion Group Series: Vibrant Living
Hammond Room, Glencoe Public Library

Glencoe senior men and women, please join us for a lively conversation and study on relevant topics in this important season of life. Topics are chosen by participants and may include: finding balance in caring for your emotional and physical health, maintaining nourishing relationships, sharing life lessons, addressing fears and hopes, and more.
Discussion Dates & Times
March 30, 1-2:30pm
April 20, 1-2:30pm
May 18, 1-2:30pm
June TBD
Facilitated by staff counselor Joan Merlo, LCSW.  Specific topics chosen by you. New attendees are welcome. Connect and learn from each other. Please rsvp to joan@familyserviceofglencoe.org or call 847-835-5111.
---
The Legacy Project: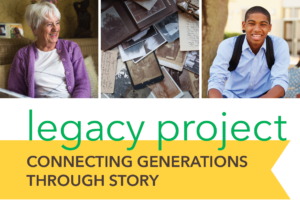 Connecting Generations through Story
Central School Oasis
Thursdays, February 16 through April 20
We all have stories. Stories accumulate through experience and shape the sense of who we are. As we approach and through our later years, telling our stories, the sharing of who we are, becomes ever more important. It provides the opportunity to look back over our lives and see that they mattered and still matter.
The Legacy Project, a collaboration between Family Service of Glencoe and Glencoe Junior High Project, echoes the oral traditions of the past with a little help from modern technology. We need you! We are looking for older adults willing to be interviewed by middle school students. Contact chuck@familyserviceofglencoe.org or call 847-835-5111 to get involved.
---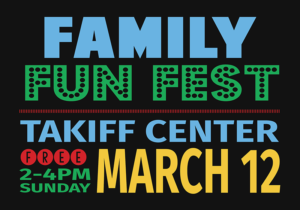 Family Fun Fest
Takiff Center, 999 Green Bay Road
Sunday, March 12, 2017, 2-4pm

Looking for something fun to do with your children? FSG, together with the Glencoe Park District and The Grand Food Center are pleased to host Family Fun Fest, on Sunday, March 12, 2-4pm. Ride your bike or walk on over to the Takiff Center for a free afternoon filled with exciting activities, sports, crafts, music, entertainment, and delicious snacks.
---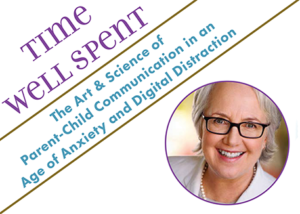 Conversation with Dr. Wendy Mogel
Am Shalom, 840 Vernon Avenue
Tuesday, March 14, 2017, 7pm
Please mark your calendar to join in the community conversation with clinical psychologist, Dr. Wendy Mogel. Dr. Mogel is a clinical psychologist, parenting expert, New York Times best-selling author and international keynote speaker. She will present Time Well Spent: The Art & Science of Parent-Child Communication in an Age of Anxiety and Digital Distraction. Her new book, Voice Lessons, is for parents who have "lost their voice." She will lead a conversation about the new choreography of conversation with and about children at each age and stage of their lives.
Join Am Shalom, District 35, Family Service of Glencoe, Glencoe PTO, Glencoe Clergy Association, and the Village of Glencoe for this important community discussion.
---
A Deeper Dive with Community Leaders
Am Shalom, 840 Vernon Avenue
Thursday, March 16, 2017, 9:30am
To follow Dr. Wendy Mogel's presentation, join us for a meaningful discussion with Dr. Catherine Wang, Al Ross, LCSW, RDDP, Rabbi Lowenstein, and other community leaders.
---
Ongoing / Fridays 9:30-10:30am
Meditation Drop-in Series
Takiff Center, 999 Green Bay Road, Glencoe

Discover the true expression of self through meditation and group discussion. Led by FSG's Chuck Hutchcraft, LCSW, ordained Zen Buddhist priest and mindfulness teacher, these drop-in sessions will help individuals learn inner balance and realize natural self-assurance. Self exploration helps you to be more effective in your personal life, your relationships and in the world at large. We hope you will join us. For more information, email chuck@familyserviceofglencoe.org
Beginning Friday, February 3, drop-in sessions will meet at the Glencoe Park District Takiff Center located at 999 Green Bay Road, Glencoe.