Upcoming Events
Senior Discussion Group Series: Vibrant Living
Hammond Room, Glencoe Public Library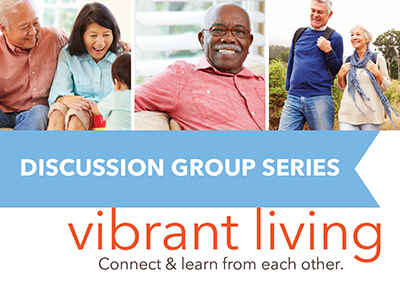 Glencoe senior men and women, please join us for a lively conversation and study on relevant topics in this important season of life. Topics are chosen by participants and may include: finding balance in caring for your emotional and physical health, maintaining nourishing relationships, sharing life lessons, addressing fears and hopes, and more.
Discussion Dates & Times
October 19, 1-2:30pm
November 16, 1-2:30pm
Facilitated by staff counselor Joan Merlo, LCSW.  Specific topics chosen by you. New attendees are welcome. Connect and learn from each other. Please rsvp to joan@familyserviceofglencoe.org or call 847-835-5111.
---
Parenting with Conviction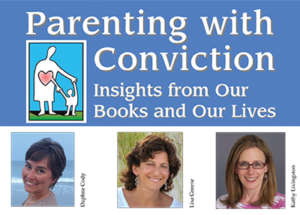 Parenting is a gift, a profoundly challenging gift in our world of choices at every turn. So many of us wonder how best to parent our values and how to raise grateful, socially responsible children. Join us for community conversations at the Glencoe Public Library that will provide developmentally appropriate, practical ideas for parents to increase the awe, appreciation and awareness of our children and our families. These nondenominational conversations will be facilitated by Reverend Daphne Cody (St. Elisabeth's Episcopal Church), Rabbi Lisa Greene (North Shore Congregation Israel), and Kathy Livingston, LCSW (Family Service of Glencoe).
Program Dates & Times
Tuesday, October 3 / 7:30pm / Raising Spiritually Aware Children
Tuesday, November 14 / 7:30pm / Raising Socially Conscious Children
For more information about this collaborative program, contact Kathy at kathy@familyserviceofglencoe.org or call (847) 835-5111.
---
Fall Ladies Night Out at North Shore Exchange


The Board of Family Service of Glencoe (FSG) invites you to our fall Ladies Night Out–an intimate gathering at North Shore Exchange (NSE). Join us Wednesday, October 25 from 6:30-8:30pm for friends, fun, and fashion at the hottest shop in town. We are excited to come together for a special evening of friendship and shopping to benefit families in need.
FSG is proud to partner with Glencoe's upscale resale with a heart through volunteering, recruiting volunteers and consigners, and introducing new friends to the shop.  North Shore Exchange is not your typical resale shop. Voted Make It Better's "Best Luxury Consignment Shop" for both 2015 and 2016, NSE features luxury and contemporary women's designer fashions and accessories, as well as stunning furniture and home décor.  Unlike similar for-profit shops, 100% of their profits go to charity, including FSG.
---
The Legacy Project Returns in 2018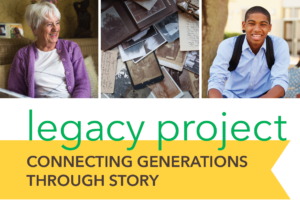 The Legacy Project, a collaborative exchange between Family Service of Glencoe and Glencoe Junior High Project, returns in 2018. The project aims to help students and seniors see each other's lives through different lenses while acquiring a new sense of curiosity
about the world and each other.
We are currently recruiting local seniors to engage with students through interviews and other social interactions. If you are interested, please contact chuck@familyserviceofglencoe.org or (847) 835-5111.
---
Meditation Drop-in Series
Fridays, 9:30-10:30am
Takiff Center, 999 Green Bay Road, Glencoe
FSG's drop-in meditation series resumes on Friday, September 8. Led by FSG's Chuck Hutchcraft, LCSW, ordained Zen Buddhist priest and mindfulness teacher, these drop-in sessions will help individuals learn inner balance and realize natural self-assurance.For more information, please email chuck@familyserviceofglencoe.org