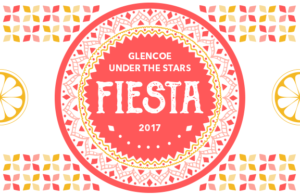 Family Service of Glencoe (FSG) is pleased to announce our annual benefit, Glencoe Under the Stars, being held Saturday, May 20, 6:00 p.m. at Skokie Country Club.
Benefit Co-Chair, Amy Maher, explains "This event brings families together. Glencoe is a small town addressing big city issues and FSG impacts the lives in our community in a very real and meaningful way."
FSG provides confidential, high-quality therapy and crisis care to all who live or work in Glencoe, regardless of their ability to pay. Additionally, parent discussion groups and community education talks encourage positive dialogue about mental health and family-related issues.
Nicole Hayek, Benefit Co-Chair, adds "FSG has served as a lifeline to individuals and families for more than 100 years. As a parent of Glencoe children, I view FSG as one of the most important resources that helps protect and strengthen our children and our neighbors. While our village is affluent, currently 60% of FSG's clients qualify, based on income, to receive counseling services at a reduced rate. "
Benefit proceeds will allow FSG to continue to offer critical services to those in need. Our clinical team currently supports individuals and families who are struggling with anxiety, depression, addiction, bullying, and other emotional and psychological challenges.
"With this year's theme, Fiesta," Maher continues, "we encourage our guests to dress in cocktail attire with a hint of fiesta such as embroidery, lace or bright colors. It will be a fun evening, filled with exciting items to bid on in our live and silent auctions, a delicious Mexican-inspired dinner, and dancing with Charizma Entertainment."
Underwriting opportunities are available for individuals and businesses. Tickets are $250 per person, and will be available for purchase online in March. Visit www.glencoeunderthestars.org, or call our office at 847-835-5111 for more details.